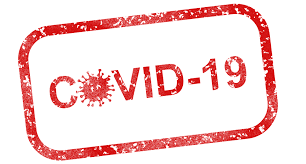 Dear guests, 
let us inform you about changes in operations in connection with the measures against Covid-19.
RECEPTION / ACCOMMODATION:
OPEN WITH LIMITATIONS
Outside the pre-arranged time, the receptionist is not in a hotel. 
The receptionist is present only during arrival of the guest by prior arrangement of the arrival time (check-in 14:00-19:00).
To contact the reception, please  use the phone number: +420 604 222 433, or e-mail: hotel@tennis-club.cz.
We will confirm your reservation within 24 hours. 

Online booking of contactless accommodation is independent of the presence of the receptionist. Check-in is possible at any time from 12:00 on the day of arrival.
---
RESTAURANT:
CLOSED
Breakfast is in the buffet form in hotel restaurant. MON-FRI 7:00-10:00. SAT and SUN 8:00-10:00.
---
SPORTCENTRE:
OPEN
MON-FRI 16:00-21:00. 
27. 7. - 15. 8.  CLOSED for operational reasons.

Thank you for your understanding and we believe that we will be able to offer you our full services again as soon as possible. 
Your HOTEL TENNIS CLUB.